THE
RESIDENCES
DUNA PEARL IS THE ONLY NEW PROJECT ON ÚJLIPÓTVÁROS, ONE OF BUDAPEST'S MOST IMPORTANT NEIGHBORHOODS, AND CONSISTS OF 193 INDEPENDENT HOUSINGUNITS, 75 OF WHICH ARE 1+1, 102 OF WHICHARE 2+1, AND 16 OF WHICH ARE 3+1.
EVERY APARTMENT WAS DESIGNED SPECIFICALLY TO MAXIMIZE VIEWS OVER THE DANUBE, AND BECAUSE IT WAS BUILT ON THE LONE AVAILABLE SPACE ON THE PEST SIDE OF THE RIVER, THE VIEWS WILL NEVER BE BLOCKED OFF. THAT'S WHY BALCONIES AND TERRACES AT DUNA PEARL HAVE BEEN DESIGNED TO HAVE A WIDTH AND VIEW BEYOND WHAT YOU'LL FIND IN THE REST OF THE CITY.
THE FEATURES THAT DISTINGUISHES DUNA PEARL FROM OTHER PROJECTS AND WILL MAKE YOU FEEL THE LAP OF LUXURY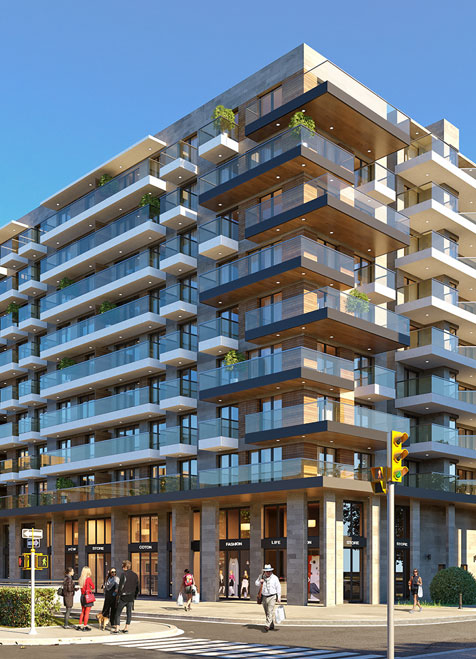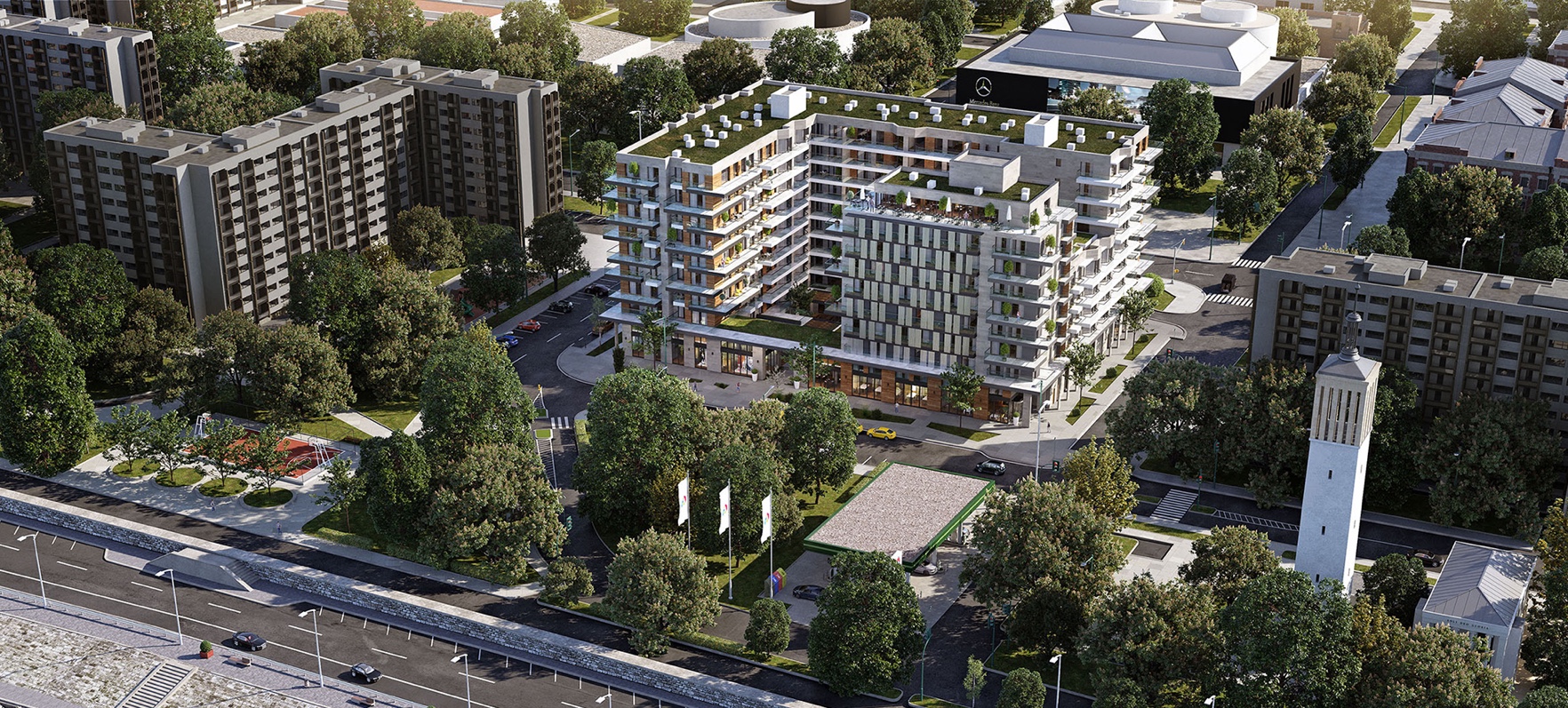 COMMERCIAL
UNITS & INNER COURT
ONE OF THE DETAILS THAT MAKES DUNA PEARL SO ATTRACTIVE IS THE COMMERCIAL AREAS PARALLEL TO THE STREET.
THERE'S ALSO A COURTYARD ON THE GROUND FLOOR WITH RESTAURANTS, SHOPS AND CAFES.
THE COURTYARD, LOCATED IN THE MIDDLE OF THE AREA RESERVED FOR RESTAURANTS AND THE HOTEL, CREATES A GREAT SOCIAL AREA WHILE MAINTAINING THE GREEN FABRIC THAT MAKES THE PROJECT SO SPECIAL.
HOTEL
ONE OF THE FEATURES THAT ADDS VALUE TO DUNA PEARL IS THE CITY HOTEL PART OF THE PROJECT.
THE HOTEL WILL HAVE VIEWS OVER THE DANUBE AND MARGARET ISLAND, JUST LIKE THE RESIDENTIAL PART OF THE PROJECT. THE HOTEL WILL HAVE 100 ROOMS, A ROOF BAR, A FITNESS CENTER, MEETING ROOMS AND SPECIAL SERVICES LIKE A SPA.
THERE WILL BE A BOUTIQUE BREAKFAST ROOM ON THE GROUND FLOOR, AS WELL.